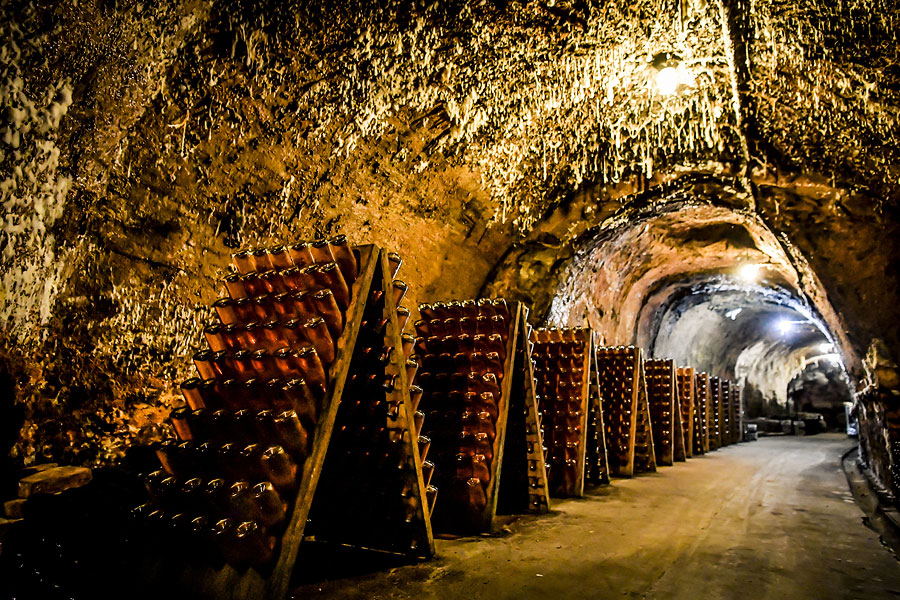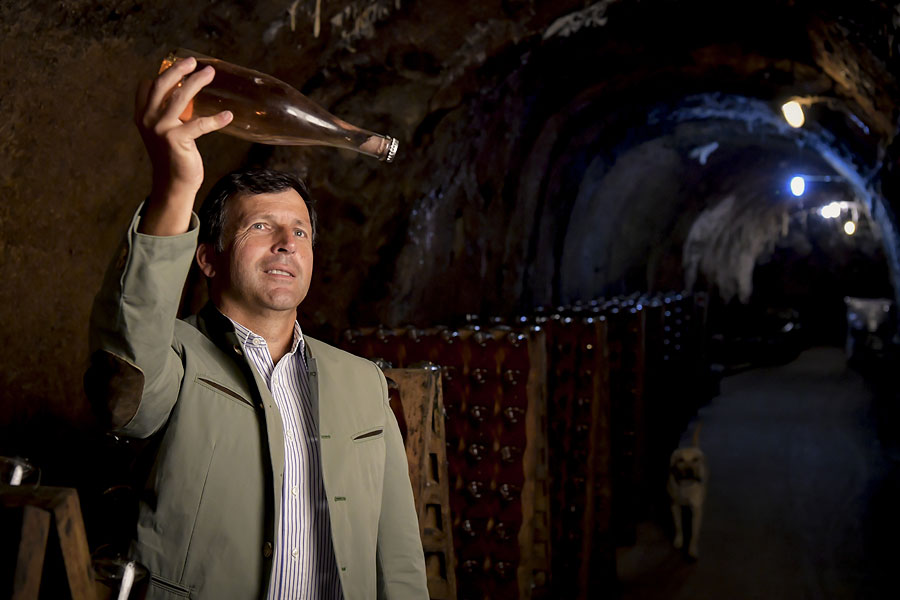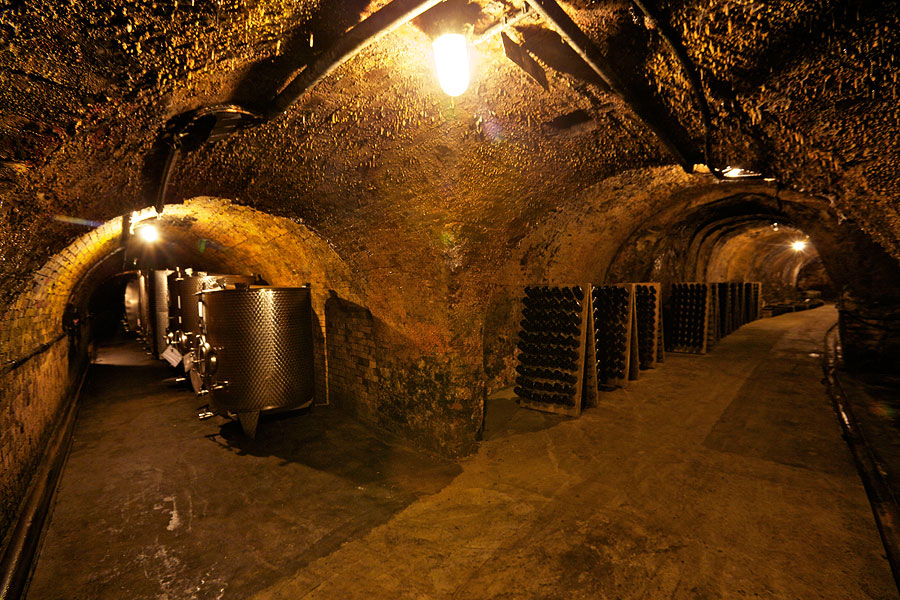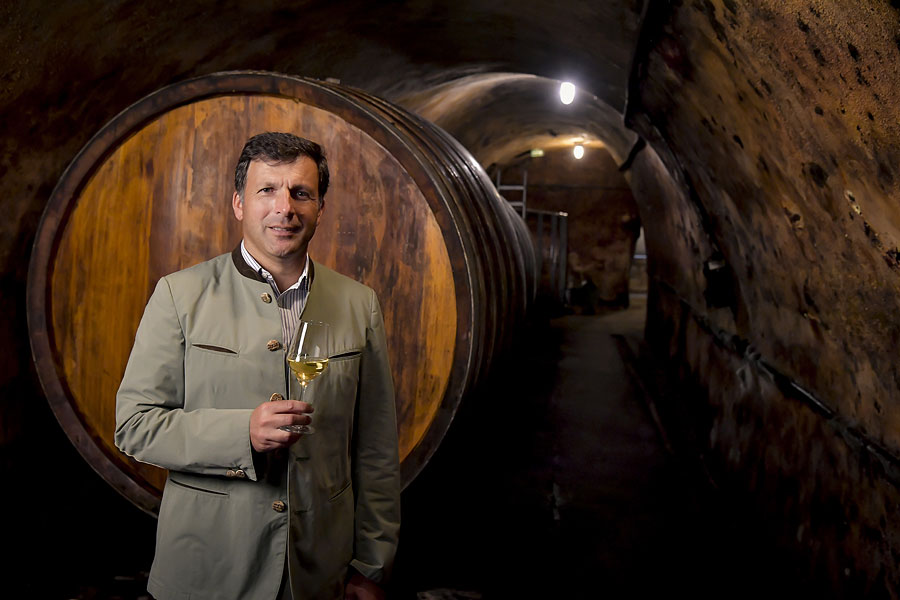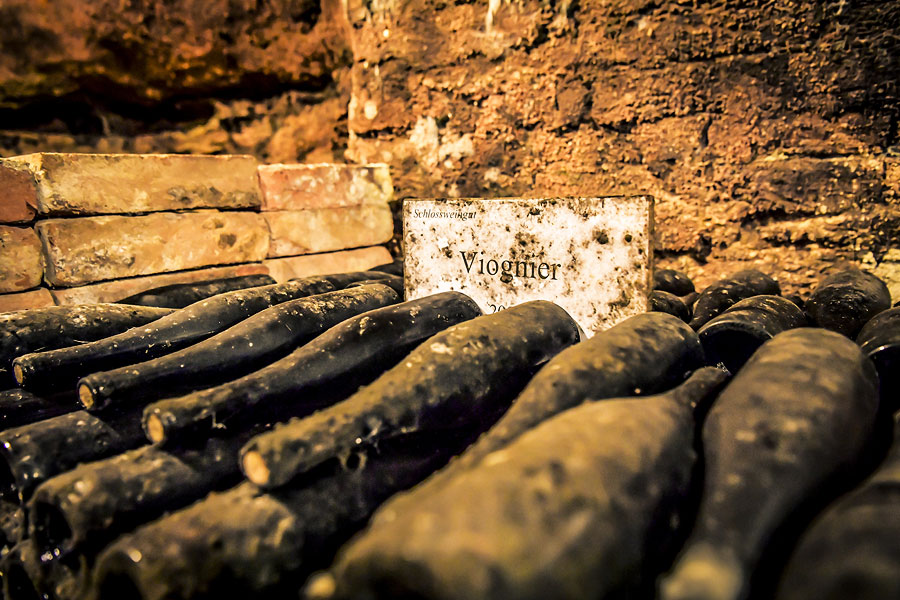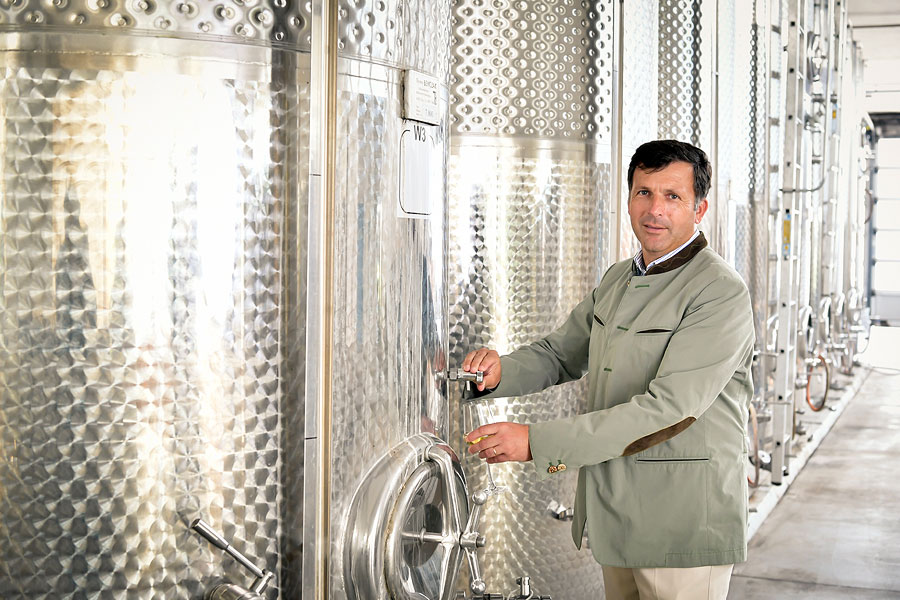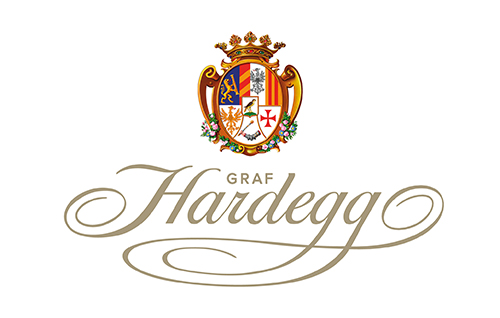 "Graf Hardegg" ist die Premium-Marke des Gutsbetriebs und wird aktuell auf allen Produkten des Weinguts sowie unserem BIO-Honig und nativem Rapsöl geführt.
In the cellar, the focus is on producing "elegant" wines that show their origin and terroir with a lot of character. Therefore, we prefer to use traditional methods that require little technology. Consequently, many of the wines are matured in large wooden barrels.
The centre of the winery is the baroque courtyard cellar dating back to 1640 with its labyrinthine corridors. We prefer to ferment and mature our wines here in traditional large wooden barrels and in stainless steel, sometimes also in barrique. The cellar climate with its constant temperature of 11° C and the high humidity allow us to mature the wines slowly and evenly.
A special feature of the cellar is its large sparkling wine department: as if created for a sparkling wine manufactory, the cellar tubes stretch into infinity. "Hand-riddled" has a new symbol: Hardegg Vintage Sparkling.
A modern cellar building with a tasting room was built in 2000/2001. From the tasting room you have a fantastic panoramic view of our vineyards, the landscape and the castle.
The core of the facility is the grape processing, which takes place on three levels. Grapes, mash or must no longer have to be pumped, and all possibilities of grape processing, such as whole bunch pressing, raisining or maceration can be used depending on the conditions of the different vintages.
In addition, a grape sorting belt was purchased, where all grapes can be selected by hand to ensure that only those healthy and fully ripe grapes that convey elegance, fineness and minerality are processed.
"By improving the quality of the soil, we have been able to achieve more natural balance across the winery - and not only with regard to the vines.
We are all the more pleased with the quality of the current harvest. The individuality of the wines gives us a lot of courage every year to consistently continue on the path we have chosen."
– MAXIMILIAN HARDEGG –